Sander Mechanical Partners with Constellation to Offer Efficiency Made Easy (EME) Financing Program for Energy Efficiency Projects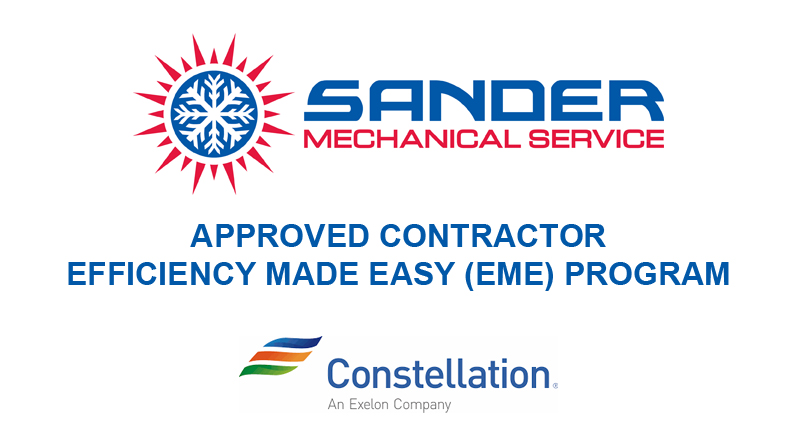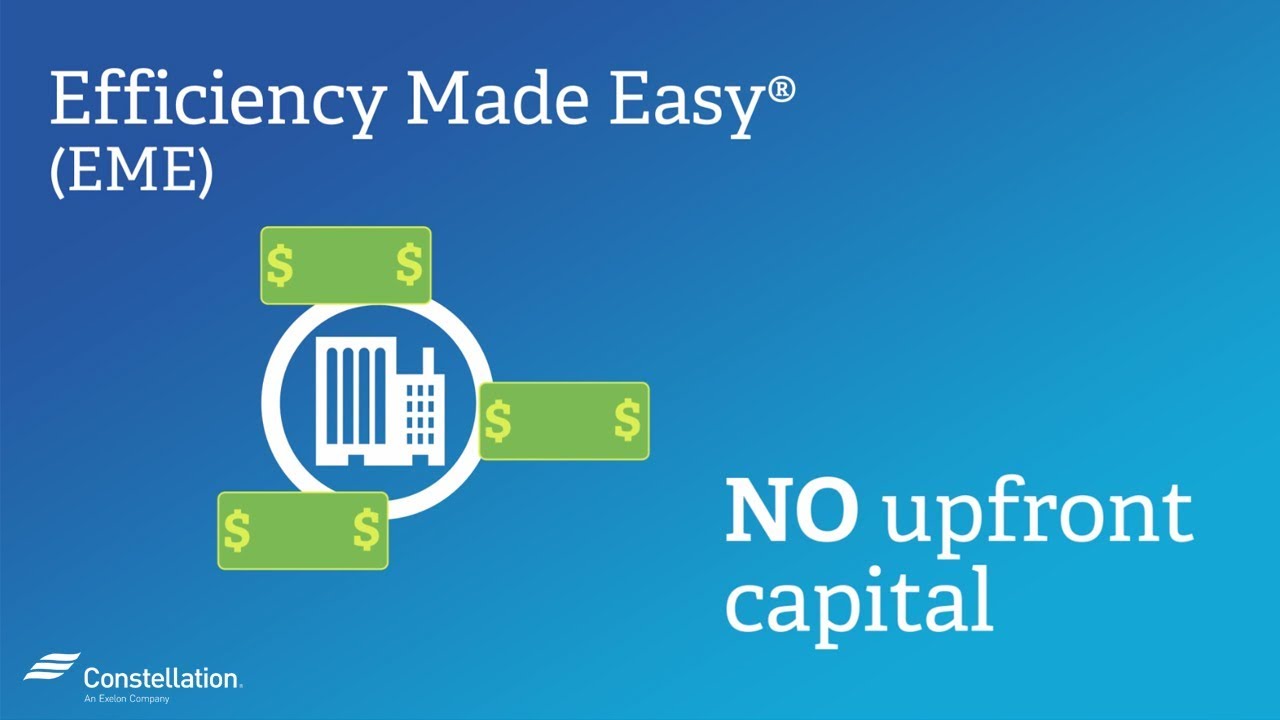 FOR IMMEDIATE RELEASE
Sander Mechanical Partners with Constellation to Offer Efficiency Made Easy (EME) Financing Program for Energy Efficiency Projects
As a Constellation-approved Efficiency Made Easy channel partner, Sander Mechanical is now able to leverage this award-winning program to help its clients upgrade their mechanical systems with no upfront capital
BRANCHBURG, N.J., May 9, 2018 /PRNewswire-iReach/ — Sander Mechanical Service, one of New Jersey's leading HVAC service and mechanical construction companies, announced today that it has entered into a partnership with Constellation, an Exelon Company, to offer its customers access to Constellation's unique Efficiency Made Easy® (EME) financing program. EME helps businesses identify and implement optimal energy conservation measures (ECMs) for their buildings with no upfront capital expenditure. The program provides participants with 100% off-balance-sheet financing for energy efficiency projects, through a multi-year energy supply agreement with Constellation. The cost for the upgrades is included in the monthly charges that appear on customers' power and gas supply bills.
With EME, Sander can help facilities that don't possess adequate capital to proceed with their mechanical equipment upgrades now, yielding immediate operational cost savings through a reduction in energy consumption and an improved electric load profile. This enables them to better meet long-term financial and sustainability goals over time. The program can be used to help pay for a variety of ECMs, including LED lighting upgrades, high-efficiency HVAC systems, package rooftop units, boilers, chillers, motors, pumps, variable frequency drives (VFDs), lighting and HVAC controls, and building management systems.
Flexible 36- to 60-month contract terms are available for qualified participants, and projects can often result in positive cash-flows immediately or near term.
"Far too often, we see building owners continuing to operate with old, inefficient equipment due to insufficient capital budgets," said Bob Bittel, president at Sander. "We help them overcome financial limitations, by leveraging available energy-efficiency incentives and creative financing programs like EME, to deliver the highest levels of efficiency and comfort to building occupants and tenants."
Constellation's Energy Solutions Manager Divesh Gupta said, "Having Sander Mechanical as an approved EME alliance partner is a 'win-win' that will effectively enable New Jersey business customers to upgrade their capital equipment and reduce their annual long-term energy spend."
About Sander Mechanical Service LLC
Sander Mechanical Service is a recognized leader in providing specialized heating, ventilating and air conditioning (HVAC), building automation, and energy management services to commercial, industrial, and laboratory facilities. Serving all of New Jersey, southern New York, and eastern Pennsylvania, Sander has earned an unmatched reputation over its 53-year history, delivering design-build and plan-and-spec mechanical construction projects, as well as preventative maintenance, retrofit, and emergency repair services. The company specializes in high-efficiency HVAC solutions, intelligent controls, and building management systems. For more information on EME, please visit: https://sandermechanical.com/incentives-financing/efficiency-made-easy-eme-financing-program.
About Constellation
Constellation is a leading competitive retail supplier of power, natural gas and energy products and services for homes and businesses across the continental United States. Constellation's family of retail businesses serves approximately 2 million residential, public sector and business customers, including more than two-thirds of the Fortune 100. Baltimore-based Constellation is a subsidiary of Exelon Corporation (NYSE: EXC), the nation's leading competitive energy provider, with 2017 revenues of approximately $33.5 billion, and more than 31,500 megawatts of owned capacity comprising one of the nation's cleanest and lowest-cost power generation fleets. Learn more at http://www.constellation.com or on Twitter at @ConstellationEG.
Media contact:
Robert Vessie, Director of Business Development
(732) 560-0600 / rvessie@sanmech.com
###