Variable Frequency Drives (VFDs)
Save 20-50% on energy costs and gain reliable control of your mechanical equipment!
Save Big with Installation of Variable Frequency Drives!
While constantly expected to do more with less, managing energy consumption and optimizing occupant comfort remains of utmost importance to facility managers. Products that integrate seamlessly into existing equipment and building management systems are also essential. Sander Mechanical's variable frequency drive (VFD) portfolio can deliver all of this and more.
What are Variable Frequency Drives or VFDs?
A variable frequency drive (also termed variable-speed drive, adjustable-frequency drive, adjustable-speed drive, AC drive, micro drive, or inverter drive) is a type of electric motor controller used in electro-mechanical drive systems to control AC motor speed and torque by varying motor input frequency and voltage. Motors are usually sized for maximum demand volume, but typically need to operate at this level only a small percentage of the total operating time. For this reason, VFDs are an incredibly effective tool for achieving energy savings by reducing motor speed, volume, and power usage to match actual load requirements.
VFDs can be utilized effectively on a variety of equipment:
Air Handling Units
Return & Supply Fans
Exhaust Fans
Centrifugal Pumps
Domestic Water Booster Pumps
Cooling Tower Fans
Condenser Water Pumps
Centrifugal Chillers
Primary / Secondary Chilled Water
Boiler Feed Pumps
For example, cutting fan speed in half with a VFD lowers the required horsepower by a factor of eight, as fan power is proportional to the cube of fan speed. So depending on motor size, the energy savings (combined with energy efficiency incentives and utility rebates) can often payback VFD installations in less than one year.
Benefits of using Variable Frequency Drives VFDs
Sander installs and services VFDs from all of the major drive manufacturers, including Siemens, Danfoss, ABB, Yaskawa, & Honeywell.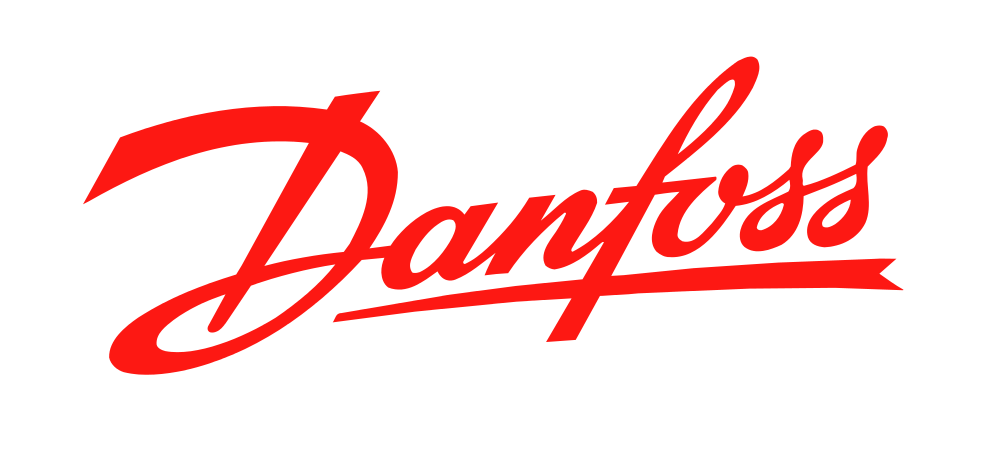 Our VFDs offer the following features and advantages:
Latest, retooled drives are built to last
Energy savings of up to 50% when operating fans and pumps
Drive sizes ranging from 1 to 1,550 horsepower (hp)
Expanded I/O offers improved flexibility
Conventional and Electronic Bypass options available, providing peace-of-mind to customers in mission critical facilities
Advanced keypad with intuitive user interface; start-up wizards; and easy-to-use, read, and understand multi-line graphics / display
User friendly "hot swappable" control panel allows for quick replication of settings when programming multiple drives
Reliable control for a wide range of HVAC applications, including special control options in the event of fire (that overrides motor protection diagnostics to keep escape routes free of smoke).
Easy network integration with Building Management Systems using today's open protocols (e.g. BACnet, Modbus, LON, etc.); embedded RS485 and Ethernet HVAC protocols
Communication built right into the drive, eliminating the need for a cabinet, power supply, converter, or extra cabling
Diagnostic alert function simplifies maintenance of motors, pumps and fans by informing staff when a belt is broken or a pump is empty or jammed, reducing the time it takes to diagnose and fix a problem
Onboard kWh meter monitors energy consumption and enables calculation of actual savings
Integral disconnect switch
Smaller footprint fits better in tight spaces
Click the links below for additional product information on the latest BT300 drives from Siemens and VLT drives from Danfoss:
Siemens BT300 Variable Frequency Drives (VFD) Brochure
Siemens BT300 VFDrive with Conventional or Electronic Bypass Brochure
Danfoss VLT HVAC Advanced Drive FC-102 Fact Sheet
Danfoss VLT HVAC Basic Drive FC-101 Fact Sheet
Danfoss VLT Drives – HVAC Product Overview
Danfoss VLT HVAC Variable Frequency Drives Brochure
Start saving! Contact Sander today for a free evaluation on which VFDs are right for your particular application.